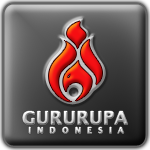 mempersembahkan
Features:
Standalone patch, will not make any conflict with any patch that already been installed
Have own PES2012.exe, Kitserver folder & Save folder
Launcher for G1 Supreme League (G1SL) 2012
Add Indonesia, Malaysia & India National Team (Replace New Zealand, Jordania & Syria)
Indonesia, Malaysia & India are playable nationality in Football Life mode
Indonesia's Anthem
Update timnas squad (selection squad)
Update timnas face 98%
Update team ISL & IPL
Update Launcher
New scene video intro (bumper)
New scene video head menu
Indonesian sponsors in Football Life mode
Fix fake League & Team names
Fix fake team kits
Remove fake Player in National Teams
Add Indonesia Premier League teams in PES League
include DLC 1.0 & 1.03 exe
Replace WEPES boots with licensed boots (Adidas, Nike & Reebok)
demo video

Requirements:
SEBELUM INSTALL SEASON 1.0 , HAPUS FOLDER G1server + LAUNCHER G1SL2012.exe (yg pernah install season 0.6.0)
Download Link:
WANT MORE LINK? BE A VIP/PLATINUM MEMBER!
Troubleshoot:
LAUNCHER FAILED TO INITIALIZE ON WINDOWS 7:

PANDUAN INSTALASI ANTHEM + VIDEO TUTORIAL:

CARA UPDATE KITSERVER:

SETELAH INSTALL ULANG WINDOWS, LAUNCHER G1SL2012 GA MAU JALAN:

SLEEVE PATCH CHELSEA & LIVERPOOL AGAK BERGESER:

CARA MASANG BOOTPACKS BUATAN ORANG LAIN:

CARA NYIMPEN HASIL EDITAN SENDIRI DI OF G1SL2012:
Screenshoot:
Launcher


INTERFACE:




SCOREBOARD SELECTOR:




REFEREE KITS SELECTOR:




KEEPER GLOVES SELECTOR:




BOOTPACK SELECTOR:



Timnas


SPOILER:
Credits:
CODE: SELECT CONTENT

G1 PATCHER:
Alghozali, aliep, anak baik, Ankgie, Anri Januar, ardhy_child, artt, Ayiep, bakero_133, Billy.D04nk5, da_cott, Des!m@l, Dolphin™, edjankrik93, evolancer, Feirha, fizh_barca, hafizgnx, karokgnet1412, kornetbeef, leces, maxious, metay, Muhamad Onny, Nabil24, onetkun, panKIDrockz, pcsixer, porskyvic, R13Z, raito_kun, R4m130, rendrasatria, shand68, ujangendut, VALKYRI, van Reed, wiragian, xocang, yrdnariv.

Wiradhana & Balarupa for all supports

ADDITIONAL PATCHER:
anhtaidatquang, aPESsionato, Astracell, boonaun, CGF, Christos-94, ciputhegooner, Cuky, EDXZ101, genko06, Gerlamp, HenriikeTW, ikaru111, Jontho, Kakakamal09, KO, KVV_110, lukaz111, MIKI13SZYCE, mstar1, PATe, PEStinatoR, Prame33, Salman, SMPatch, Severus, SuKBoy, Thorondor, Tottimas.

TOOLS MAKER:
Barcafan (PES 2012 Ultimate Editor & PES Ultimate Data Explorer),
jenkey1002 (PES2012 Video Converter),
Juce (Kitserver 12),
Michal17Widzew (Boot Changer 2012),
neogeo64 (PES2012 OF Decryptor),
obocaman (GGS),
stranxk (SBP3),
w!Ld@ (PES 2012 Editor),
youniss & sening (SFD file convert).

SPECIAL THANKS TO:
KONAMI
gururupaindonesia.com
evo-web.co.uk
moddingway.com
Kaskus.us
Wikipedia.org
Goal.com
and our beloved peoples.



Penulis : mi entertainment ~ Sebuah blog yang menyediakan berbagai macam informasi